Salt overview#
Features of Salt#
The Salt system is a Python-based, open-source remote execution framework for configuration management, automation, provisioning, and orchestration.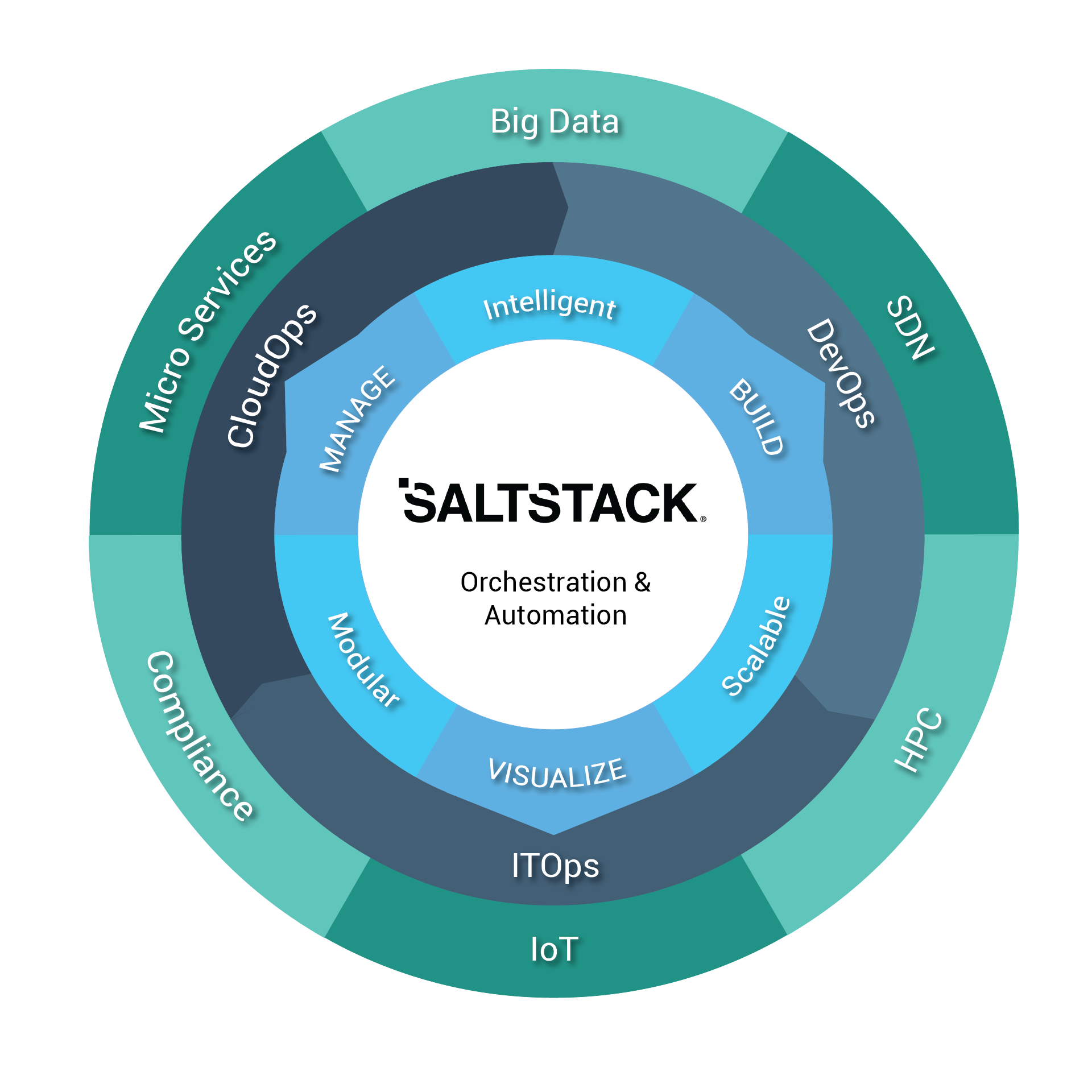 Salt delivers a dynamic communication bus for infrastructure to leverage in:
Remote execution.
Configuration management.
Automation and orchestration.
Salt supports the Infrastructure as Code approach to deployment and datacenter management.
Remote management#
Running commands on remote systems is the core function of Salt. Salt can execute multiple commands across thousands of systems in seconds with a single execution.
Configuration management#
The Salt configuration management system is based on storing all configuration or "state" data inside an easily understood data structure. The concept behind the State system is:
Simple - easy to administer and manage.
Extensible - easy to add custom modules, or extend existing states.
Deterministic - executes in the same way every time.
Layerable - provides layers of data abstraction (such as states calling execution modules).
Automation and orchestration#
Executing remote management and configuration on a system is perfect when you want to ensure that it is configured and running the way you want. Sometimes, however, you want to configure a set of systems at once. For example, if you want to set up a load balancer in front of a cluster of web servers, you can ensure the load balancer is set up first. You can then apply the same matching configuration consistently across the whole cluster, which is known as orchestration.
Salt management concepts#
A basic Salt implementation consists of a Salt master managing one or more Salt minions.
Salt topology#
Salt has two ports used by default for the minions to communicate with their master. These ports work in concert to receive and deliver data to the Message Bus. Salt's message bus is ZeroMQ, which creates an asynchronous network topology to provide the fastest communication possible.