You are viewing docs from the master branch, some of these features are not yet released.
Salt system architecture
Overview
This page provides a high-level overview of the Salt system architecture and its different components.
What is Salt?
Salt is a Python-based open-source remote execution framework used for:
Configuration management

Automation

Provisioning

Orchestration
The Salt system architecture
The following diagram shows the primary components of the basic Salt architecture: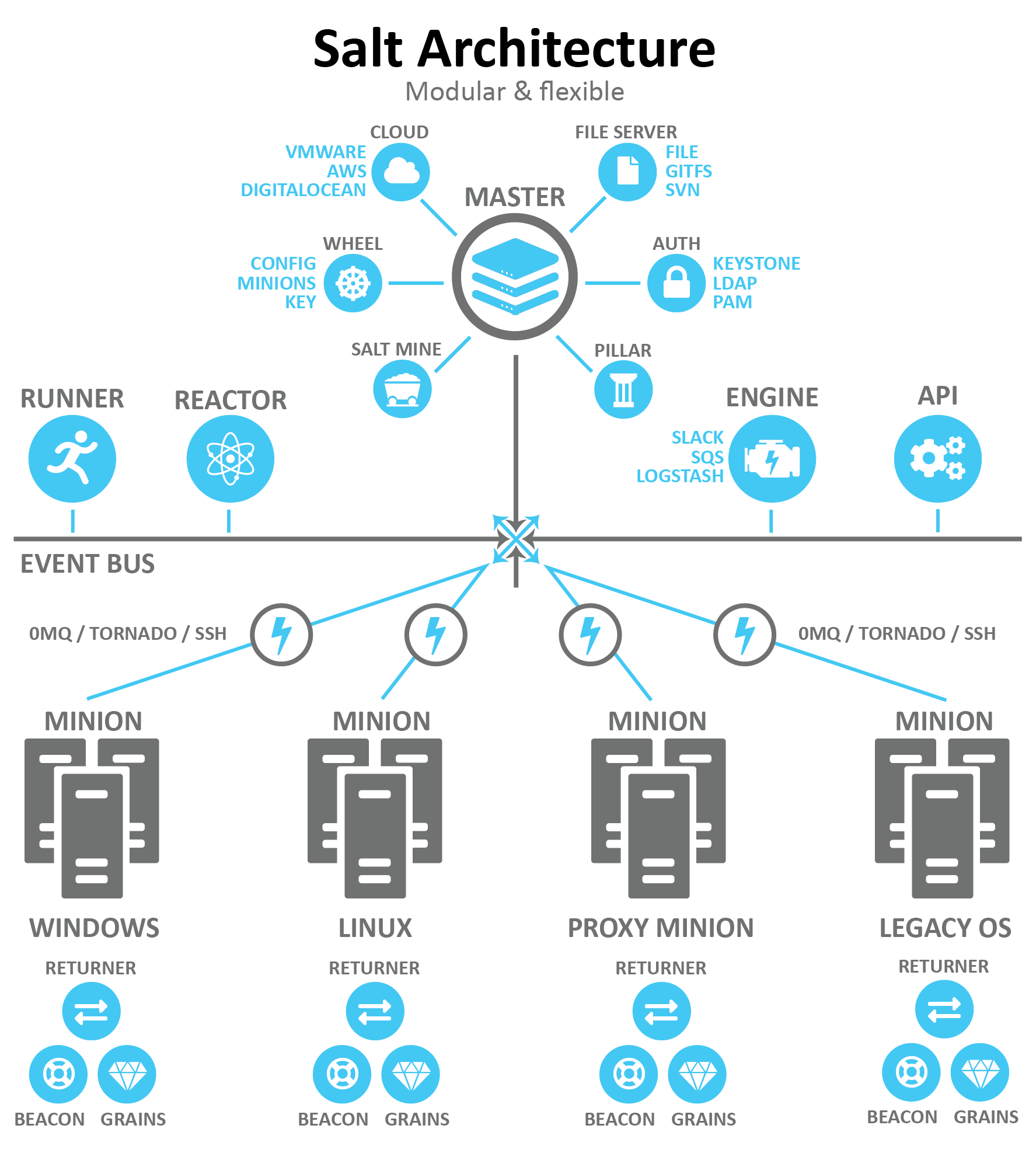 The following sections describe some of the core components of the Salt architecture.